iOS APP DEVELOPMENT
At infiCare, we have developed several rich-featured, dynamic and flawless iOS applications which were astonishing to our clients and were considered compelling and easy to use. The workflow is intuitive. Our team of iOS developers consider your business requirement during designing and development and delivery of the final product. Developing a well-functioning application requires time and we make sure we are not rushing it. Our team meet the needs of our clients with a fast turnaround time and cost-effectively deliver the project. Our user experience team focuses on delivering a clean and intuitive user interface for your iOS application. Our quality assurance team takes care of delivering a high-quality product. Last but not the least, we offer a guarantee for no-cost fixes if you encounter any bugs.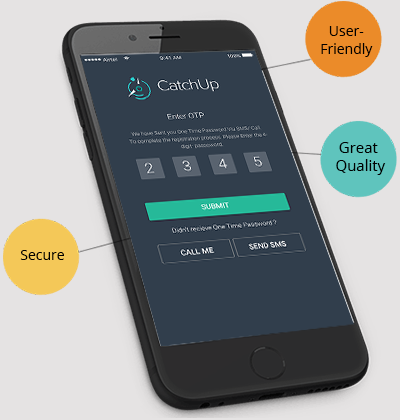 BECAUSE WE DEVELOP UNIQUE APPS
Our iOS team who are a combination of the UI/UX designer, developers and project managers are committed to deliver the project best on time and within budget. We specialize in providing end-to-end solutions for the iOS platform and make use of the latest technologies. We don't just develop an application to showcase them in the App Store but aim towards the target audience as we strive towards a new and higher level of iOS app development service.
A BROAD VIEW OF iOS APP DEVELOPMENT METHODOLOGY
It is very important to follow a process before taking a step ahead to perform a task and we are committed to it. Keeping in mind all the other details of the project we follow these steps:
Understanding the basic concept of the project
Set the budget and work accordingly
Planning of the design and development
Approval of designs and application flow
Regular demonstration to the client and feedback
Resolving the issue of the client
WHY CHOOSE iOS?
For any business app to become successful two things are of major concern, security, and quality. Listed below are few points how iOS application can enhance your business
iOS apps have secured features
Helps to develop a smooth and consistent user experience
It is highly scalable which helps in better customer engagement
iOS platform performs better because of its unique functionalities
Industries we focus on
Coming up with an experience of about 16+ years, we have served various industries and looking into the iOS app development we cater to serve the following industries
Healthcare

Social

Art and Cultural

Finance

Travel Agency

E-Commerce

Education

Hospitality

Non-Profit

Real-Estate

Fitness & Sports
Are you looking for your own App?
Hey, do you have an idea in mind? Let us know so that we can assist you to turn your vision into reality. Our best team of Objective-C and Swift coders will turn your business thoughts into an application to meet the demand of your target audience.