Ensuring ongoing compliance readiness with The Joint Commission Life Safety, Infection Control, Environment of Care and Emergency management standards.
Integrated with Work Order systems, CRx is complete Governance, Risk and Compliance (GRC) solution for your Healthcare Facility ongoing Risk Mitigation and Compliance.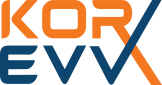 Electronic Visit Verification (EVV) claims processing technology designed especially for the Home Health Care and Long-Term Care Markets, a cloud base complete Home Care Management System for efficient personal care and home health care services from scheduling to billing.


E-Membership Cards
Automatically generate E-Membership Cards with Altru, Raiser's Edge, Raiser's Edge NXT, Fundly CRM and Versai. We can integrate with other membership systems.
Quick e-delivery of new and renewed membership cards
Member simply puts in his info on phone and family cards are brought onto the device.
E-Membership Card is "smart". It knows what to do as its renewal date approaches.
E-Membership Cards can be pushed to Apple Wallet
New: MultiLingual eMembership Cards Coming in June 2018.

Explore the Putnam Museum & Science Center in Davenport, Iowa with easy-to-use maps, tools, and show timings.
Features include the following and more:
Mobile friendly museum & science center map
Giant Screen movie descriptions, dates and times
Exhibitions info
Events Info
Share Pictures and exhibits
Camera tools
Fun trivia questions
Features include the following and more:

InfiCare's Field Inspection App is for conducting field inspections quickly and securely on tablets or smartphones virtually anywhere regardless of connectivity. It helps your staff conduct more inspections while reducing cost and time. Field Inspection App allows users to quickly dictate or type notes, take evidence pictures from the app, capture signatures and deliver a completed inspection report right on-site. Our team will customize the inspection app to match your inspection process and to produce Inspection Report PDFs in your format.

Expense Report is an app for iPhone, iPad, Android phones and Android tablets helps keep track of your business expenses, mileage and receipts. Generate and email PDF of your expense reports when done and it will automatically add all receipts as well, segregating Expense report line items into what is due you and those items that were paid by company.

Meri Pheri App
An easy way to sell and purchase goods at your door step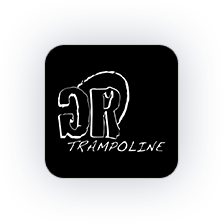 Offering trampoline and acrobatic training clinics for athletes and coaches looking for a new 'out of the box' step-by-step approach that will yield results.


Welcome to SportsConnect, the platform for all Sports & Fitness enthusiasts. Sports Connect is the definitive one-stop solution available on your fingertips for all your Sporting activity needs – be it to meet play pals, join playgroups or host your own sporting events. The Unique App available on your cell phone on one click, helps you find games of your interest being played near you, join them thru your cell phone and play with fellow players in your neighborhood. Build new contacts and also invite your existing friends to join you play….All this for Free and on one touch right from your very own smart phone or tablet……..


Event-scheduling app that works with phone numbers as opposed to traditional emails. It's a cross platform, lightweight and a quick way to schedule meetings especially when you are dealing with variety of email platforms for invitees. Simply put, it's like SMS for meetings and helps people schedule and manage meetings easily


Making Food Taste Better.