Outsourcing your development project is a common practice nowadays — no wonder, given all the benefits you can reap by doing so. Not only do you save money by hiring resources overseas, but you also have access to a greater talent pool than you would by hiring at home.
There are, of course, always risks. Collaborating across time zones can cause poor communication if you plan your project poorly. And as with any vendor, it's hard to always tell whether they'll really deliver what you need at first glance. That's why you should hire an agency that's experienced and has access to the best developers across a wide range of technologies.
At InfiCare Technologies, we can fill all sorts of outsourcing needs, from staffing your IT department to building web and PHP-based solutions to providing SEO. With over 180 employees at our disposal, we can get up to speed fast and deliver solutions faster.
Don't take our word for it: listen to the words of our clients. Thanks to their positive reviews, we're one of the top developers in India on Clutch and The Manifest, two resources that use client feedback to determine market leaders in various industries.
One of our satisfied clients is Kor Evv, a healthcare company that needed help with developing a mobile app for both iOS and Android after a disastrous partnership with another vendor. Once they gave us the brief, we took the project from there.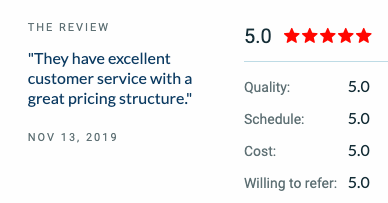 One and a half years later, the platform launched on time and received a reputation for its user-friendly interface and high level of customer service. We're proud to deliver such an important platform to the community and bring success to our client in equal measure. We earned perfect scores across the board for the quality and timeliness of our development.
Interested in seeing more success stories by our hand? Check out our Clutch profile to learn why we've earned a near-perfect average score from our customers. You can also visit our digital portfolio on Visual Objects to see what we've built (and visualize what we could do for your next development project).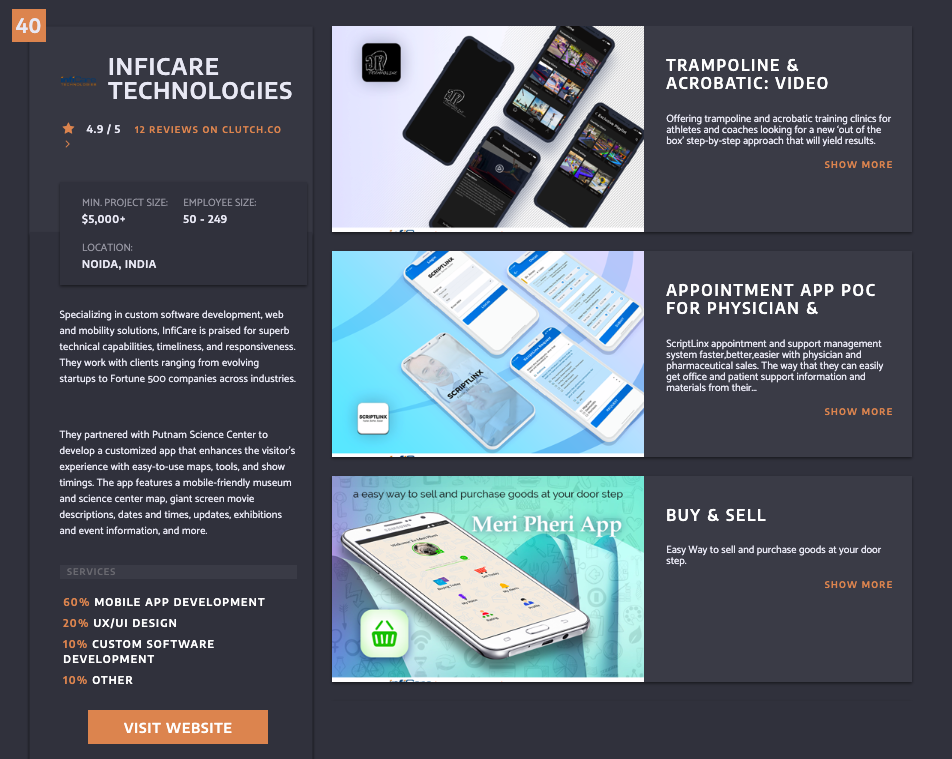 Don't hesitate to contact one of our experts today to learn how our services can fulfill your needs. We're ready to help you with whatever IT needs you have.